This is a Sponsored post written by me on behalf of Puerto Rico, The All-Star Island. All opinions are 100% mine.
I am really blessed that we've been able to live in Europe and travel a bit while living here. I absolutely LOVE the beauty and history of it all. I even wrote a series about what to do in Paris! And then, you know, having a husband who was born and raised in The Bahamas doesn't hurt either. We love those family vacations!
And yet, it's still not a true vacation. We stay with my in-laws, we don't have a car, we don't do touristy things. We see a bunch of family and friends which is awesome, but it's still not a true vacation like I'd like. My dream is to head somewhere warm and tropical with lots of 'to-do' options.
On top of my "must visit' list is definitely Puerto Rico. There isn't much you can't do there. It has 270 miles of coastline and its beaches were featured on the Travel Channel's top ten beaches in the world. In fact, Flamenco Beach is often cited as the best beach in the world!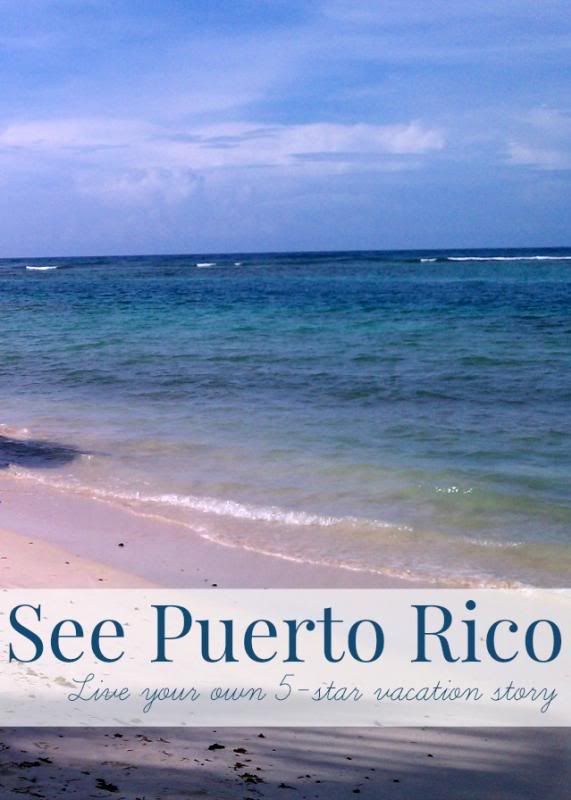 But like I said, there has to be more to it to attract me. I want to be able to see more and do more. Puerto Rico has a beautiful rainforest where you can climb into the clouds. Old Town San Juan, for all those history buffs (ME!!), and horseback riding through the underground caverns! Sounds like we'd be busy.
It's easy to travel to, no need to renew your passport or change out money! You can hop right over like you're flying to Cali. Since we're constantly changing our… well, our everything, this one is a win for me!
Looks like a world class attraction to me. It'll definitely turn any vacation we take into a 5-star trip! 
Live your own 5-star vacation story in Puerto Rico.
You can also Like SeePuertoRico.com on Facebook and Follow @PRTourismCo on Twitter for more updates. You know, just to get you more motivated to go! Not that you needed anything else, I know I didn't!