Hi, it's Tamara from The Workout Mama! With all of Natalia's posting lately of her cute wardrobe and her 7×7 remix link up it got me thinking about my own clothing. I am by no means a fashionista but do know a thing or two about how to pick out the best outfits for the gym or your next yoga class.
There are 4 major factors that I look for when I pick out a new piece of athletic wear.
Quality over quantity. If I know that what I am buying is going to last me more than a few months I am more apt to purchase it. Avoid buying something because it is cheap. Clothing of any kind is an investment.
Multisport versatility. Can I wear it to yoga and for run? I find that crops opposed to shorts can be worn for more activities and fitted tops work great for yoga and running.
Coverage. This is a big one. Make sure you do a squat test in the fitting room before you buy anything. Are the bottoms sheer? Does the top support you and not expose too much?
Comfort. Lastly and most importantly is your outfit comfortable? Make sure to check for scratchy seams or odd placed tags. The worst thing is to be in the middle of a workout and uncomfortable because your clothes don't fit right or are chaffing your skin.
With all these things in mind here is an example of a workout outfit that will work for multiple types of activities.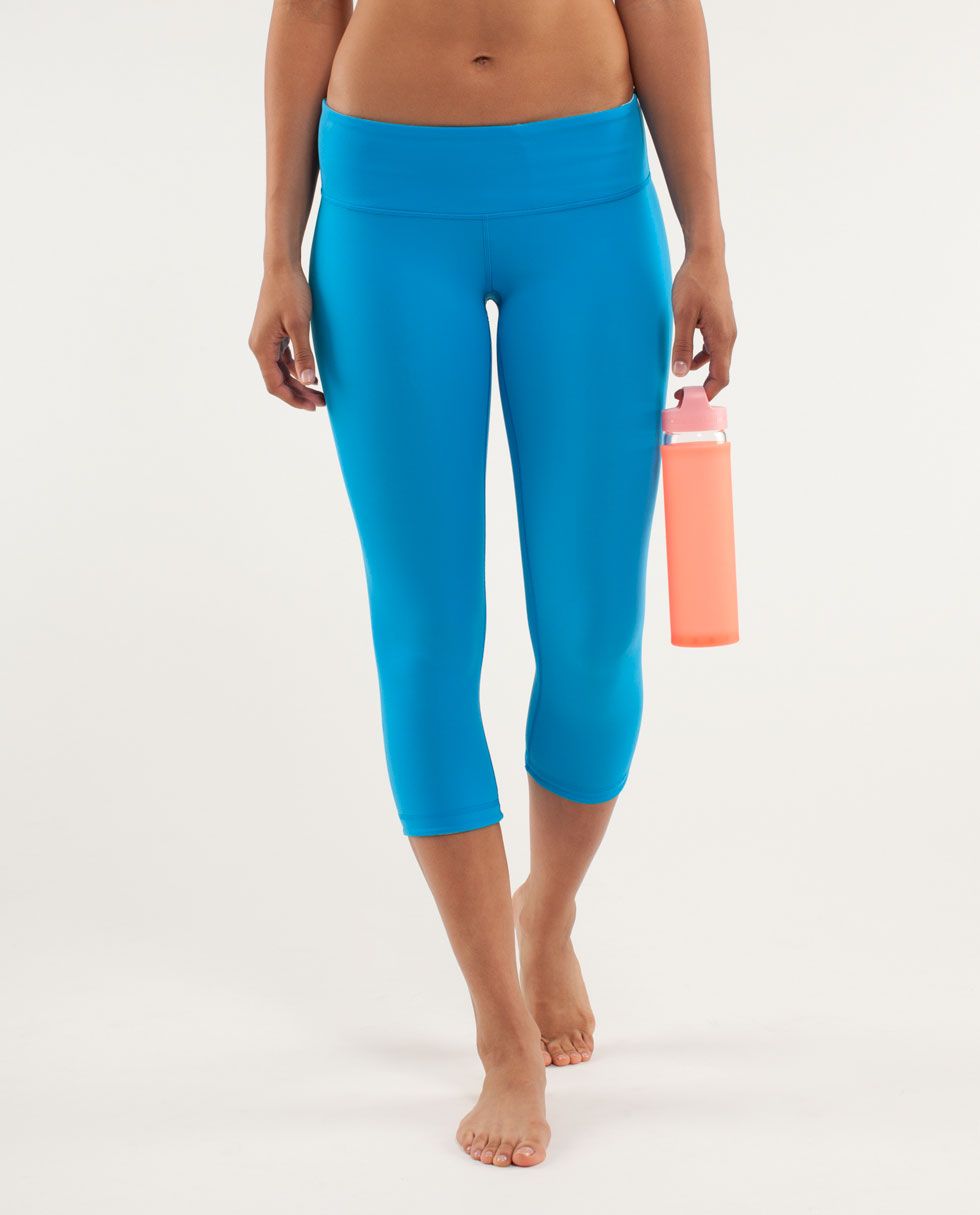 What are your favorite brands? Do you prefer shorts or crops for bottoms?
If you are looking for some health and fitness motivation or new mama encouragement follow The Workout Mama on bloglovin, tweet with me on twitter @theworkoutmama, or like my page on Facebook.
xoxo, Tamara