Is it getting hot in here?  Well, if it isn't, then it most certainly will soon!  I don't know about you, but when the weather starts getting warm the last thing I want on my face is gobs of makeup.  So I thought it would be nice of me to share with you my 'no makeup, makeup' routine.  Because let's face it, there are some of you who were blessed enough to be able to wear next to nothing (makeup wise, of course) and then there's the rest of us.  I happen to need a little help every day from time to time.
So today I am going to show you how I achieve that "I'm not wearing any makeup, but ssshhh… because I really am, although it took me 5 minutes" look.  Ready?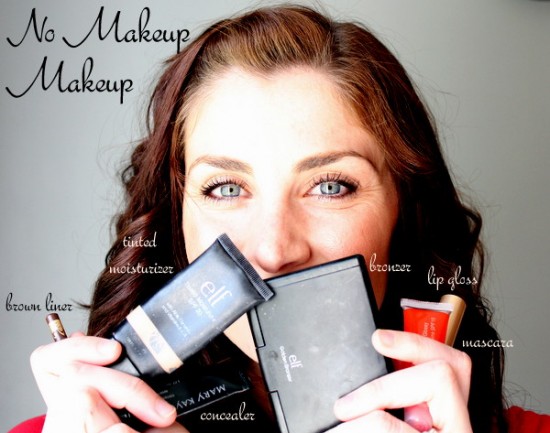 Yep, you guessed it, those products are all you need!  Lip gloss, bronzer, mascara, concealer, eye liner, & tinted moisturizer.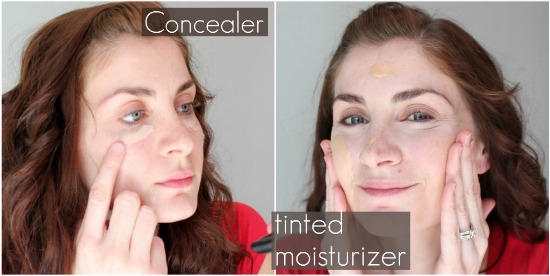 First you apply the concealer where you need it.  And for a tired momma like me, I probably need a little more!  Not too much because the whole idea is to keep it light.  Then apply a layer of tinted moisturizer.  I use either e.l.f. brand or Cover Girl, both are inexpensive and work great.  In fact, they become my 'go-to' foundation in the summer months.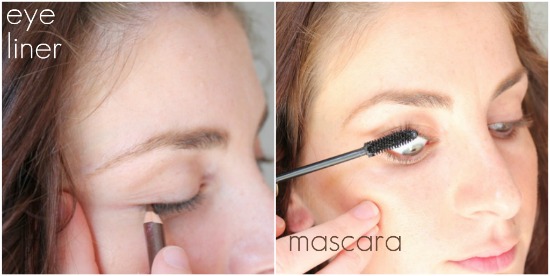 Now here is where you want to be careful.  We are trying to make it look like you aren't wearing any makeup.  So when you are putting on your eyeliner, make sure your pencil is sharpened well.  As can see in the photo on the left, put the tip of your pencil right between the lashes and the lid, not directly on the lid.  Smudge along the lash line into the lashes without getting it up on you eye lid.  Using a brown liner also helps keep the look natural.  You can also do this using a straight edge brush.  Then apply a coat of mascara.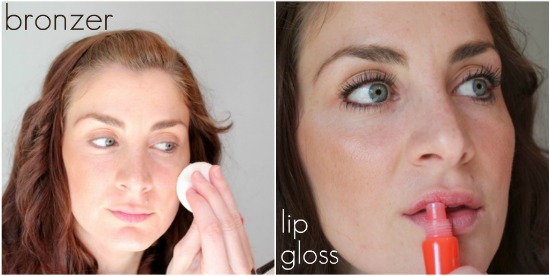 Now to finish up the look, apply some bronzer to your cheek bones, kind of like blush.  Or you can apply it all over your face for more of a sun kissed look.  Just make sure it's not an oopmah loompah kind of sun-kissed, if you know what I mean!  Then you can apply some neutral lip gloss of lip stick.  Recently I am loving this e.l.f. lip gloss in honey do.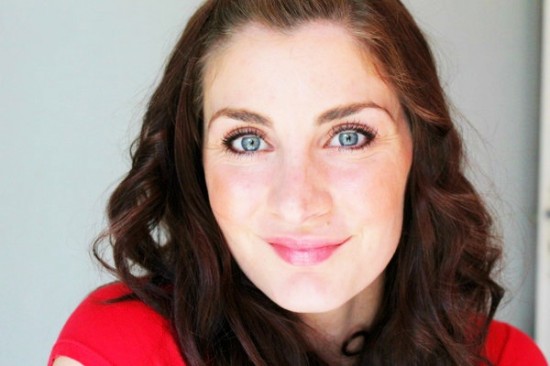 And there you have it! Easy, right?  In less than five minutes you look lovely, natural and effortlessly beautiful!
Well, what do you think?  How do you usually do your makeup in the spring and summer months?
We'll be linking up to all these awesome parties here.