Okay, it's time! Got those pictures ready?  I am so excited to see them!  First of all, let me show you mine.  This has to be one of my favorite pictures of the summer.  I brought out the camera when Tae was swimming and started snapping some pictures of him doing all his awesome jumps.  Here is his best karate move.
Don't you love it?  This is summer to us.  We spend almost all day outside in the pool or hanging with friends.  Tae is a fish and Eli is loving it just as much.  So this picture represents our summer so well. 
So now it's time!  What picture represents your summer?  To enter the contest check the deets posted earlier today.  Enter your post and make sure you click on some of the others that you think might like!  By clicking you are voting and the top three will be finalists!  No cheating and clicking your own a million times, people, girl scout's honor!!  Feel free to become a follower of my blog to stay updated, but it isn't a part of the rules! 🙂  But please grab a button to put with your post or on your side bar!  Thanks!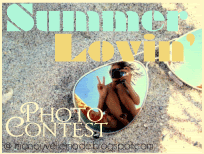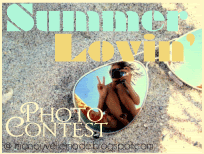 Can't wait to see all the photos!!