Good Morning everyone.  I only have one outfit today.  But it was such a beautiful day taking pictures, look at the sky, it was awesome.  I am loving this weather for sure!
As you know I spent the
weekend in Paris
 with a friend of mine.  It was fun to cruise the Seine and see Paris from an entirely different view than I have ever seen it before, but honestly, it was a tough weekend. 
You should have seen this apartment.  I walked in and thought 'oh this is gonna be bad.'  It was small and breakable with no yard.  All you mom's out there can feel me.  I was stressed all weekend that one of my kids would manage to blow up the place somehow.  Oh did I mention, they don't have kids so they don't understand.  At all.
Then to top it all off, after I returned home she called me to tell me that basically she is totally against an aspect of our (my husband and I) parenting style.  She said she couldn't sleep and her boyfriend too and yadayadayada.  Now mind you, this is someone who is 23 and doesn't have kids.  And you are basically telling me that you think I am a bad mom and you thought that all weekend and didn't say a word to me and then call me to tell me that.  Lovely.  Can I say it sucked?  It sucked.
Thankfully, I have an awesome encouraging husband.  We do our best to love our kids and raise them the way that Christ would want us to.  This is what we choose.  If someone else chooses differently, that is okay!  Those aren't my kids or my responsibility.  But these ones are and we are doing our best to biblically raise our because because we have to answer for them.  So with all do respect, stay out of our buisness!!!
Okay sorry, just had to vent a sec.  Phew, I feel a little better.  I love my boys with all my heart.  And then this face makes it all better
Has anyone else had problems like this?  How did you handle them?  I would love to know, because this girl is my friend…  Anyway, thanks all and have a great Wednesday!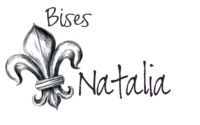 Linking up here:
and